---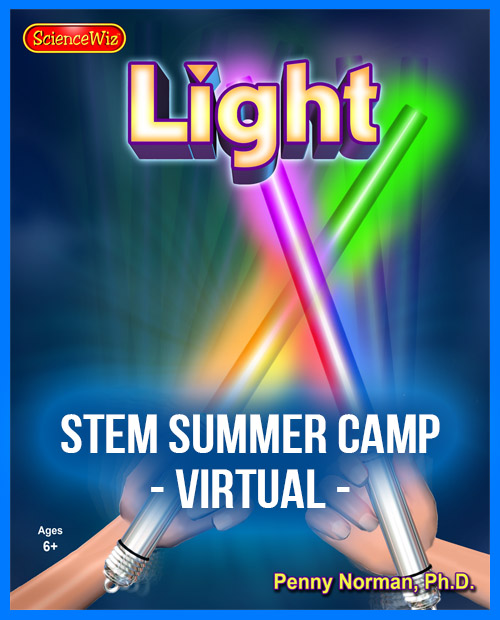 SUMMER OF LIGHT – A WEEK LONG CAMP
A Virtual STEM Camp that Explores LIGHT
Key materials for HANDS-ON projects provided
Light is taught in two, one-week camps: Light 1 and Light 2. You can sign-up for either one or both.
Duration: Each day includes a 70 minute interactive live Zoom session.
For the shortened week before and after the July 4th holiday, there are 4 Zoom sessions, each is 90 minutes.
Extended activities: At least 1 additional hour each day.
A Zoom link to the first Camp day is provided with purchase.

Attendees will also be sent the companion book and kit uniquely configured for this camp.
Age: 3rd – 7th Grade
Price: $150.00
Upcoming Dates:
| Date | Start/End Time (PST) | Class Type | |
| --- | --- | --- | --- |
| Jun 21st, 2021 | 1:00 pm – 2:10 pm | 5 days – Light 1 | ENROLL NOW |
| Jun 28th, 2021 | 1:00 pm – 2:30 pm | 4 days – Light 1 | ENROLL NOW |
| Jul 6th, 2021 | 1:00 pm – 2:30 pm | 4 days – Light 2 | ENROLL NOW |
| Jul 26th, 2021 | 1:00 pm – 2:10 pm | 5 days – Light 1 | ENROLL NOW |
| Aug 2nd, 2021 | 1:00 pm – 2:10 pm | 5 days – Light 2 | ENROLL NOW |
---
WHAT CAMPERS WILL DO
Explore the fantastic topic of LIGHT. Includes a beloved set of hands-on experiments tested over many years in ScienceWiz® after school programs and camps. These hand-on projects are combined with a captivating virtual experience and live Zoom mentoring.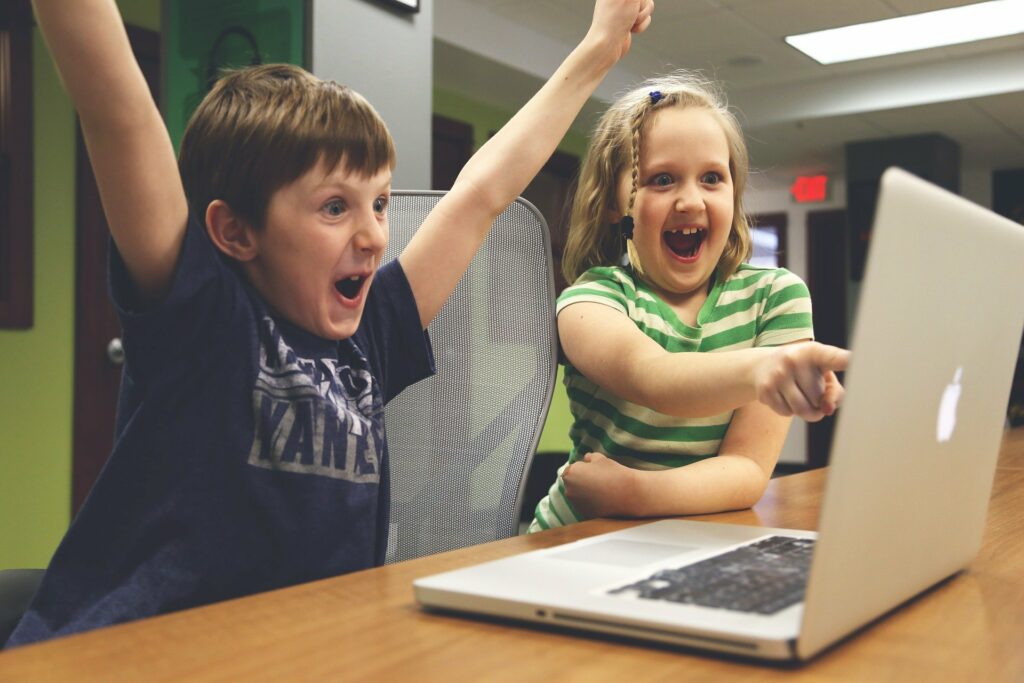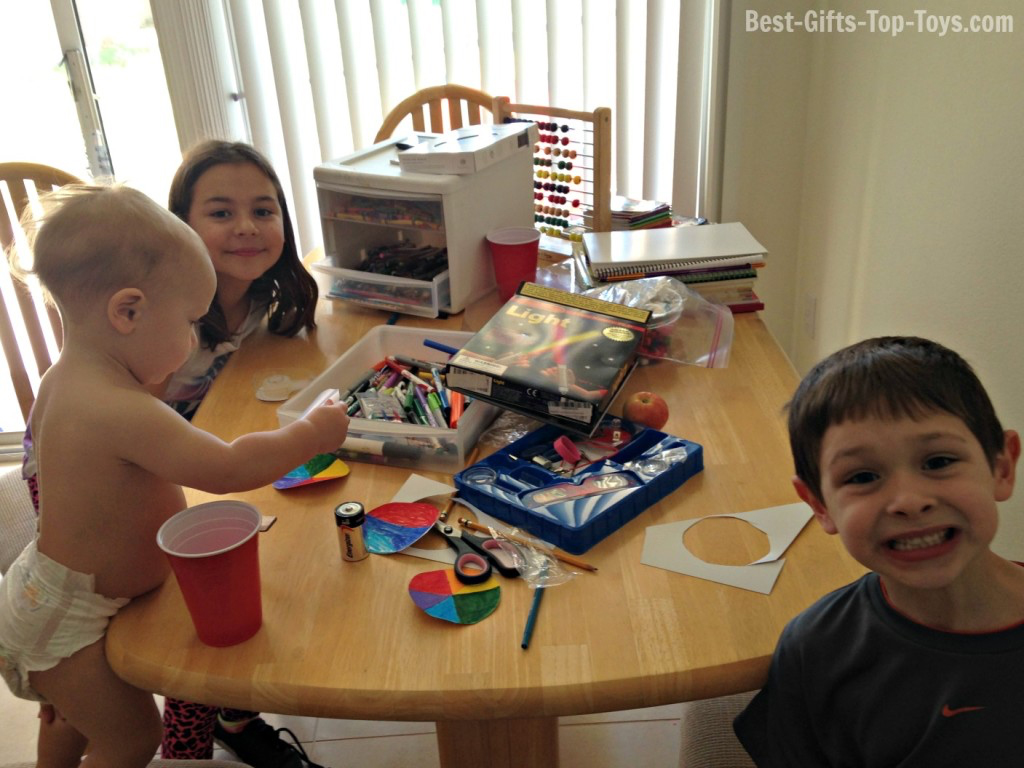 LIGHT 1 – FIRST WEEK
Monday: Light sources and moonlight. Split white sunlight into a cascade of rainbows. Use an LED lightwand and an online simulation to mix the primary colors of light (RGB).
Tuesday: Bounce, bend and blend light. Explore what mirrors do to images. Play an "I Spy" game with mirrors. REFLECT! Make a basic kaleidoscope. See a human and a fractal kaleidoscope — WOW!
Wednesday: Absorb, reflect and filter light. What ARE the primary colors of paints, inks and crayons? Explore color vision: Take a color blind test. Find out what a color blind person actually sees.
Thursday: Prove that light travels in a straight line. Hold on! Is this strictly true? Explore transparent to opaque and see animals that are nearly transparent! What does "invisible" really mean? Scatter light. Why is the sky blue?
Friday: Capture a shadow and create a shadow puppet show. Make HUGE shadows. Manipulate your shadows. Sharpen them or make the edges fuzzy. Umbra, penumbra!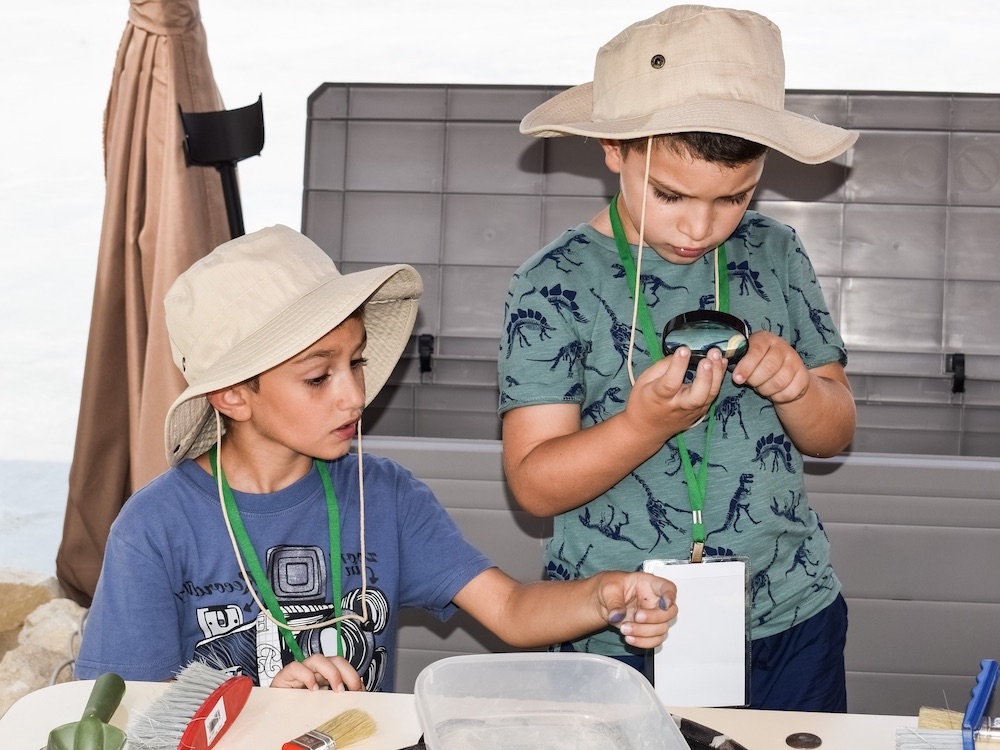 LIGHT 2 – SECOND WEEK
Monday: Shadows made by the Sun, the Moon and the Earth. Umbra and penumbra yet again! Make and use a sundial. Model a lunar and solar eclipse. Eclipse a ball with a coin
Tuesday: Mold your own convex and concave lenses. Magnify and shrink images with lenses. What makes a lens a lens? Combine lenses — Hocus Pocus where is the focus?
Wednesday: Craft your own microscope and telescope. Discover how the eye focuses. Explore vision and lenses.
Thursday: Take the temperature of a rainbow and discover the invisible by detecting INFRA

RED

light. What does the world look like in INFRA

RED

and ULTRA

VIOLET

light?
Friday: Learn more about invisible light! Explore optical illusions with the experts. Learn how to fool all the people, all the time!
The ScienceWiz Light Camps are favorites –– where science and art do, indeed, merge. These two immersive camps are packed with enthralling activities, from hands-on projects to online interactive simulations, games and mind-bending optical illusions. Through the live online sessions, campers gain confidence and participate with others to learn, share and grow.
---
MATERIALS NEEDED BEFORE THE CAMP BEGINS
MATERIALS (The welcoming email following enrollment lists the materials.)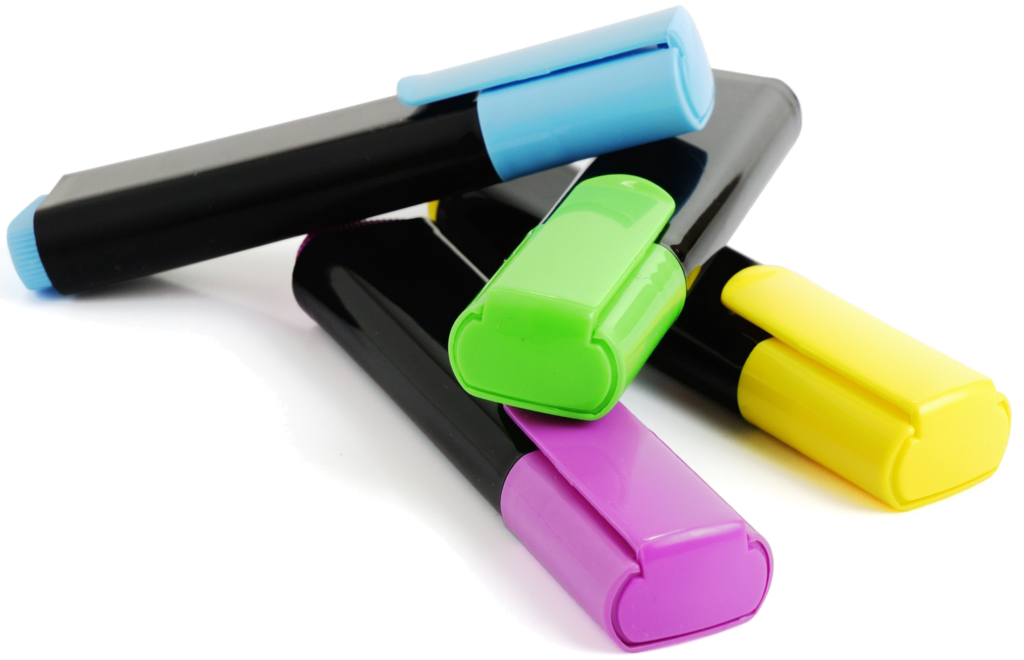 1.5 V alkaline battery (can be AA, AAA, C or D cell)
translucent small plastic objects (to vary the kaleidoscope)
2 clear plastic cups
crayons or markers
1 pencil
1 pen
scissors
flashlight and a lamp
tape (clear or masking tape)
water, a few tablespoons of milk, large clear bowl or glass container
scrap paper
food coloring – red, yellow and blue
gelatin – 3 teaspoons or 14 ml of powder (Jello will work too, but requires more to make solid.)
TECHNOLOGY
Desktop, laptop or tablet: must include a speaker and a camera.
Internet access
Zoom application installed

Log in with your child's name
Unmuted (the instructor will manage class muting/unmuting)
---
HERE ARE THE STEM TOPICS EXPLORED DURING BOTH WEEKS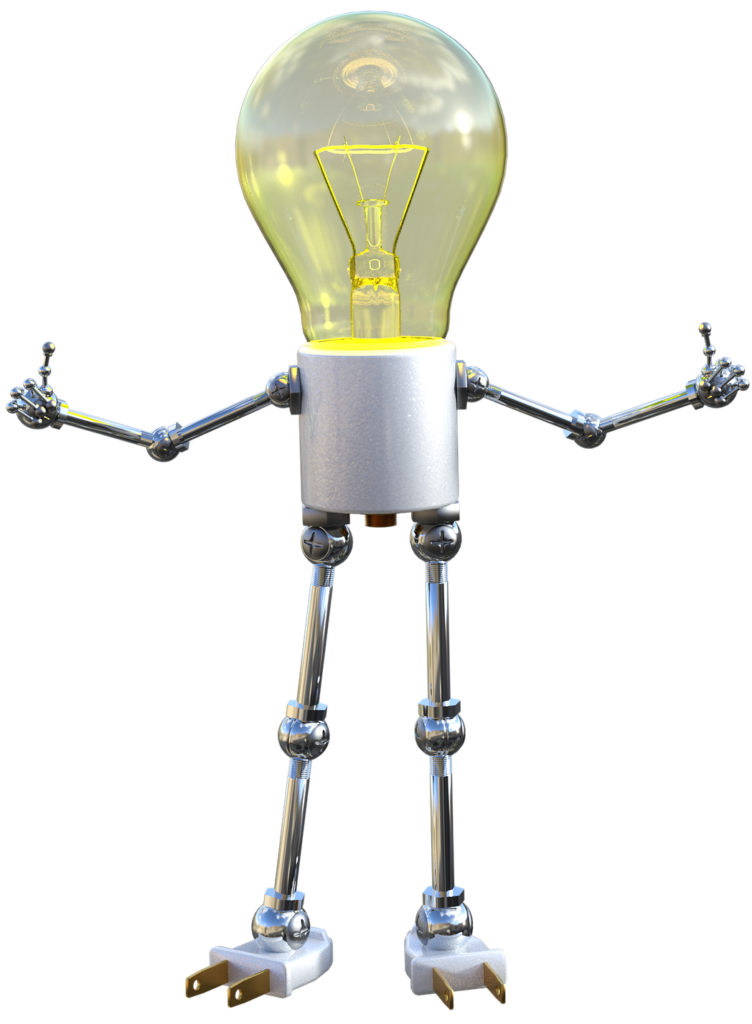 The fundamentals of light: reflection, refraction, scattering, mixing and splitting light
The primary colors of light and paints and how they are different but related
The function of the human eye and brain in decoding colors
The capture and projection of shadows
Shadows cast by our Sun, Earth and Moon
How lenses are made and what they do
The simple but fundamental concepts involved in magnification, microscopes, telescopes and cameras
Optical illusions and what do they tell us about the brain
Light, photons and the speed limit of the universe
Invisible light and the electromagnetic spectrum
---
AWARDS FOR THE BEST SELLER: SCIENCEWIZ® LIGHT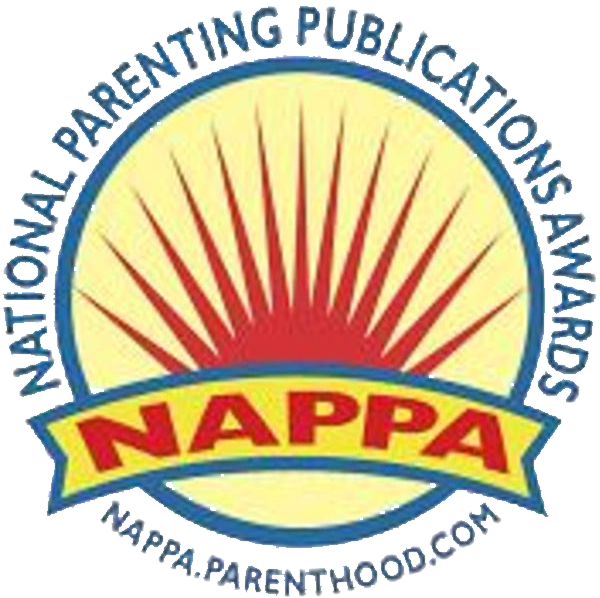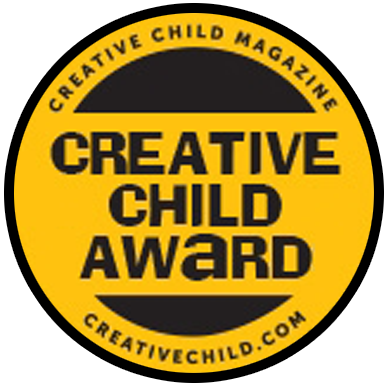 ---
COMMENTS FROM AN EXPERIENCED TEACHER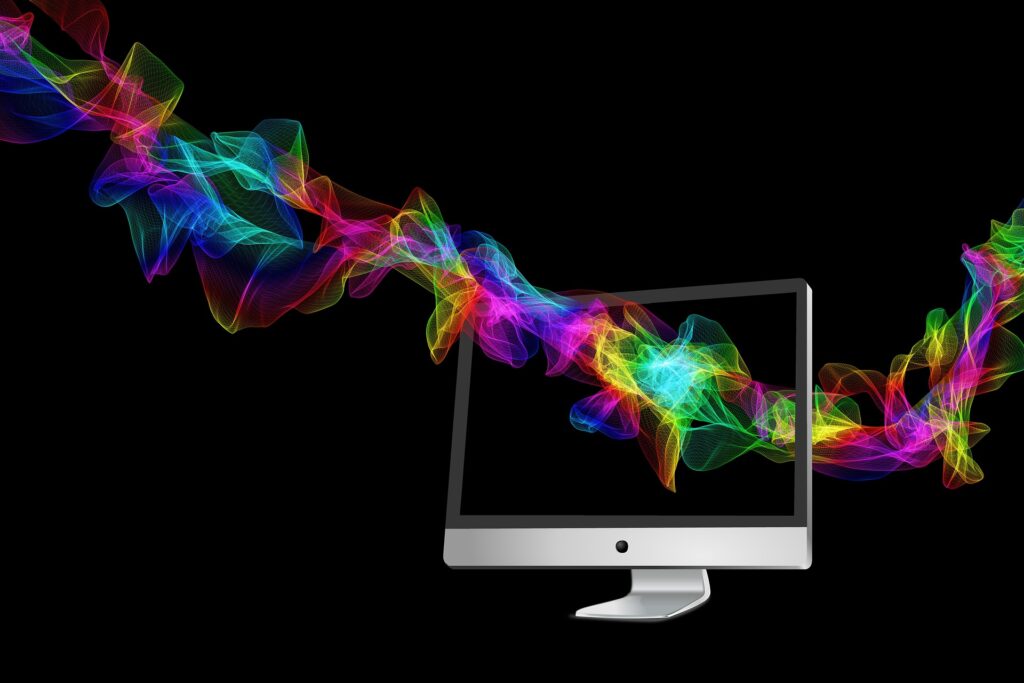 "I combined these LIGHT projects with ongoing art lessons, thus blending the topics. The book was extremely useful because students could follow up on the days activities independently or in small groups. The autonomy sets children free to make their own discoveries and have fun while internalizing the concepts."
— Ann Einstein, MAT, a retired teacher, Berkeley Unified, Berkeley CA
---